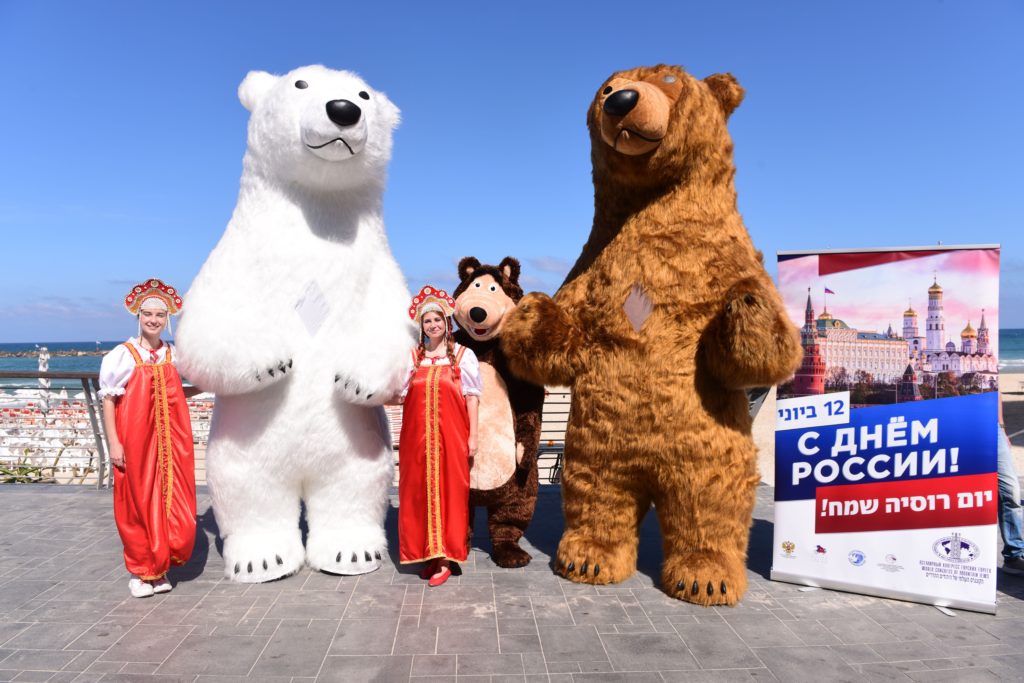 Today, June 12, with the participation of the World Congress of Mountain Jews, a whole series of celebrations took place in Tel Aviv.
In honor of the Day of Russia on the central promenade a Russian tricolor with an area of ​​600 sq.m. was spread.
The action was attended by employees of the Russian Cultural Center in Tel Aviv, representatives of youth and other organizations of compatriots, the colorful action aroused keen interest among residents of the city, who welcomed the protesters and congratulated the Russians on the holiday.
After a flash mob on the Tel Aviv embankment decorated for the holiday with the flags of the Russian Federation, communication began between the townspeople with participants in Russian national costumes and representatives of the Russian Cultural Center, who treated the townspeople with Russian ice cream and presented greeting cards with Russian symbols.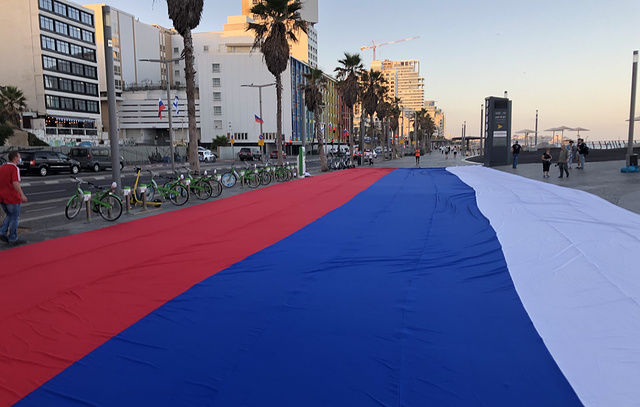 The Russian Cultural Center on the Day of Russia held an online photo contest "Remembering Russia."
Also on social networks, a poetic video flash mob  "I Look at the Blue Lakes" was successfully held, whose participants competed in the best reading of the poem of the same name by Igor Shaferan.
In honor of the holiday, the buildings of the Russian Embassy in Israel, the Russian Cultural Center and the embassy school were decorated with garlands of balls in the colors of the Russian flag and congratulatory streamers. It is important to note that all activities were carried out in strict accordance with the instructions of local authorities aimed at preventing the spread of coronavirus.